Directed By:
Eric Parkinson
Michael Rissi

Starring:
Daniel Roebuck (TV's Matlock), Vivian Schilling and Dan Bell

Not Rated
Genre: Horror
Format Used: VHS Tape
Contains: Graphic Language, Graphic Violence, Sexual Content, Rape
THE PLOT:
There's a major writer's strike and no more horror movies are being made. An advertising Executive has been drafted to draft a script and having problems writing. What she needs is help. A bad dream gives her and idea but she forgets the dream.

To help with coming up with a cool horror movie a demon shows up during a camping trip and replaces her boyfriend and tries to help by talking strange occurrences with her friends.
ZEDD'S OPINION:
A unique and somewhat fun b-movie from the late 80s'. The cast does a pretty good job, the picture quality could have been better and some of the stories were a tad weak. But it explains where bad endings come from. the devil makes them do it. The creature effects are somewhat impressive and Daniel Roebuck who co-starred in Matlock for years does a great job. Not a perfect movie and not a horrible movie, 4 STARS.

VOLTRON'S OPINION:
Even though I agree there are some likable elements in this piece I don't see enough of them to recommend. The picture quality is terrible and some of the performances is sub-high school. Speaking as a man I think this film could have used some nudity. So, for me I can't recommend this movie. The RASPBERRY.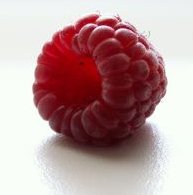 ON THE POSITIVE SIDE (+ HITS):
+ STORIES (Some of the stories work.)
+ CREATURE EFFECTS (The creature effects work.)
+ ACTORS (Most of the actors do a good job.)
ON THE NEGATIVE SIDE (- MISSES):
- PERFORMANCES (Some the acting was not perfect.)
- PICTURE QUALITY (The picture quality isn't perfect.)
- NEEDED NUDITY (Considering the language they could have used some nudity.)
...AND FINALLY...
- FAN BASED (If you aren't big on low budget movies from the late 80s, then this isn't for you.)