Directed By:
Robert Hutton

Not Rated
Genre: Science Fiction
Format Used: Netflix DVD
Contains: Graphic Violence
THE PLOT:
A group of people meet after they discover that they cannot leave the city, a strange impenetrable fog has engulfed the city and strange creatures are killing anyone unlucky enough to enounter them.

To survive, these few must band together and figure out what these creatures are and what they want in order to find a way to stop them.
ZEDD'S OPINION:
There is allot wrong with this movie, which will be a pretty long list. But let's start with what they did right for a B-Movie. The Slime People themselves are pretty damn cool looking. The story works and the action is not limited. Now let's get to the dialog, the dialog is pretty cheesy, there are major character issues and they never explained why the Slime People suddenly decided to want to conquer us for no reason. Something have had to have happened in the subterranean world in order to break the peace of millions of years. But it's never explained. I wish we saw more of the Slime People, most of the movie was the survivors hiding out and yelling at each other. That's not fun, but as a whole it's not a total waste. If you're up at three O'Clock in the morning and can't sleep, then watch THE SLIME PEOPLE, 3 STARS.

VOLTRON'S OPINION:
I agree, Zedd makes very good points on how this movie totally blows. It's make me want to blow chunks just thinking about it. But since Zedd gave it 3 STARS which in my opinion is being way to generous to this low-budget antique loser it would have been where it belongs in the toxic waste dump. I'm sorry to all the fans of this movie, all two of you. But there is a limit to my cheese intact and this more then fills it. I give it the RASBERRY.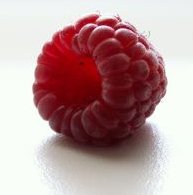 ON THE POSITIVE SIDE (+ HITS):
+ KILLER MONSTER SUITS (I love the monster suits in this movie.)
+ STORY (The story is interesting, if basic.)
ON THE NEGATIVE SIDE (- MISSES):
- DIALOG (The dialog was just awful.)
- NOT ENOUGH MONSTERS (As much as they paid for those suit,one would think they would use them more.)
- CHARACTERS (The characters were annoying.)
...AND FINALLY...
- FAN BASED (If you aren't a fan of lame monster movies, then this isn't the movie for you.)